NEW! Marketing Branding Service
The Tiara Jahnay Company is now branching out to offer Marketing and Branding Services. If you need help with making a Business logo, Website, Instagram promo posting or any video editing ----- Tiara Jahnay Company can make the stress of doing it yourself go away!  After setting up and creating branding for herself, family and friends she heard from many that she should offer her unique creativity and talents to others ---SO SHE IS FINALLY taking that LEAP. Help Spread The Word! SHARE The News With Friends And Family. Click below to set up a consultation.
Click Here
Dance Ambassador
Decided to try something new out in this Tiara Jahnay Journey. Never though I could be a Dance Ambassador but I'm loving every moment of it. I am honored that DFW Dance Photography selected me to be a dance ambassador for 2022-2023.
North Star Dance Project | Company Member
Tiara Jahnay herself is currently a company member with North Star Dance Project. A dance company that practices out of Wylie Texas. She is loving the being able to physically dance again. On June 3 she came out retirement to hit the stage again at Cox Playhouse in Plano Texas to perform in their show entitled Untethered. She will be continuing to perform with the company for years to come.
*check out the gallery to see photos*
Dance Gallery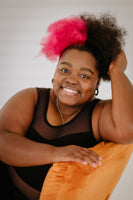 Your brand is beautiful and inspirational, I love how your mission involves everyone feeling loved through representation.

Alexis C.
I highly recommend Ms. Tiara for dance lessons! She does an amazing job. My daughter loves working with her. She is so fun while still pushing the dancers to do more! We have had her as a dance teacher live and in a virtual setting!

Jennifer J.
NEED. WANT. MUST HAVE!!!!

Tenitrus